It is not easy to find vegetarian cuisine while traveling through Iran, one of the reasons is due to cultural issues, and it is tied to the history of the country; Iranian dishes often include meat ingredients like beef, lamb, fish, and poultry. Normally if you just walk into a regular restaurant, you won't have much luck in finding a vegetarian dish there.
Despite of all these, there are some options for vegetarian travelers to eat local and delicious food that takes cares of their all nutritional needs.
7 Iranian dishes you can find as vegetarian cuisine
Here are some common Iranian dishes you can find in big cities like Tehran as vegetarian foods with their Persian translations that you may show them to people:
Bread in Iran is called Nan or Noon (نان), fresh Iranian bread like Lavash(لواش) , Taftoon (تافتون) , Sangak (سنگک) and Barbari (بربری) are easily found in streets. This is one of the easiest ways to grab a vegetarian food in Iran.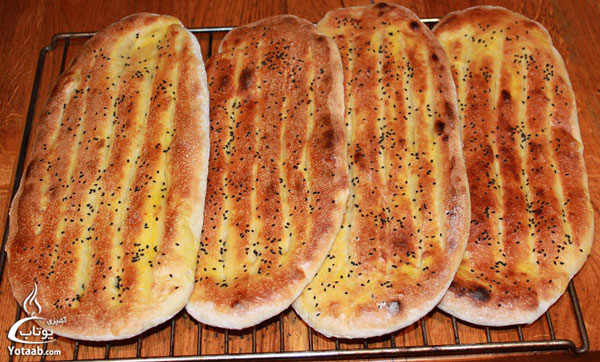 2.  Ash: آش which means potage is a kind of thick soup and it is made of wheat/barley and some vegetables like parsley and spinach. You should mention that you want the one without meat (Bedoonay Goosht: بدون گوشت means 'no meat'). If you are vegan, you can order Ash without curd/whey which means کشک a sour cream.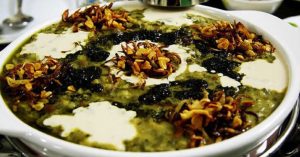 3. Falafel: فلافل is a great source of protein; its ingredients mainly include dry chickpeas/garbanzo beans, onion, parsley and garlic.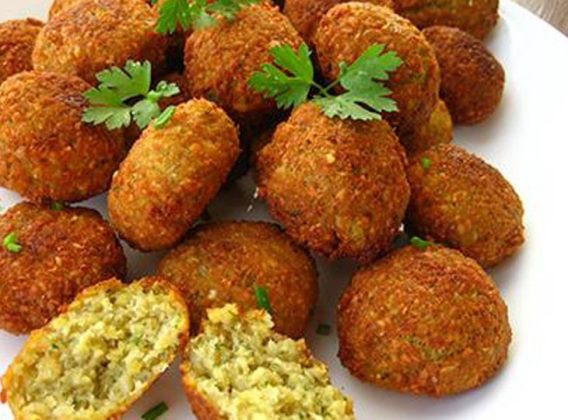 4. Mirza-Qasemi: میرزا قاسمی is a Guilani cuisine which is red-color gravy made of fried/roasted eggplant, tomato, garlic and eggs. If you are vegan, you should ask for the one without egg. میرزا قاسمی بدون تخم مرغ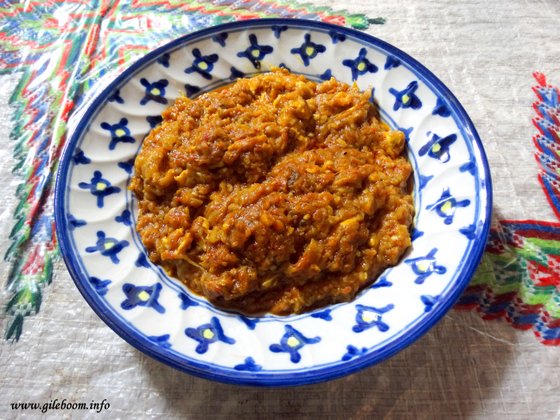 5. Adasi: عدسی is a kind of Lentil Stew, simple but flavor; its ingredients include lentil, turmeric, cinnamon and Persian spices. Some people prepare it with meat, so you should mention you want the one without meat.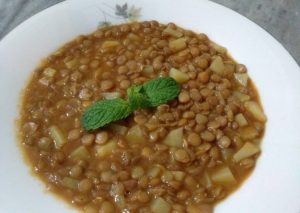 6. Iranian 'omellette' (omlet): املتis sometimes requestable anywhere, being basically oily scrambled egg with tomato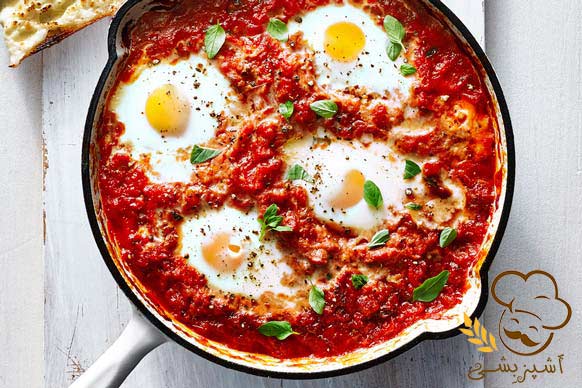 7. Iran is like the nut and dry fruit capital of the world. Almonds, pistachios, Apricots, Dates, Walnuts, Figs, Sunflower Seeds, Watermelon Seeds and many more are available here at very reasonable prices. It would be good to snack on these from time to time.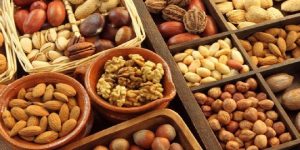 Here are some of the vegetarian restaurants in Tehran that you can easily find by searching in google maps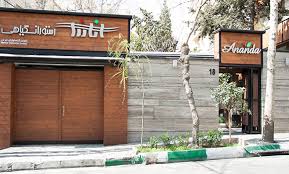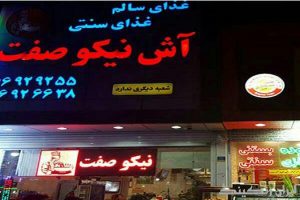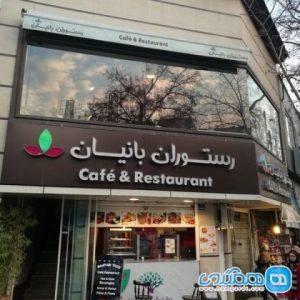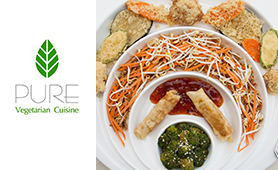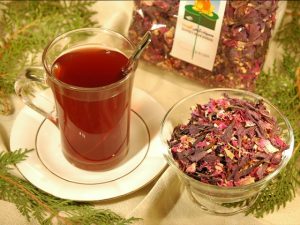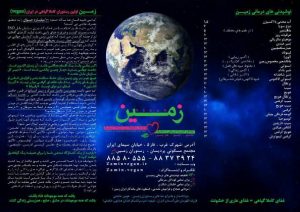 Gileboom is like a heaven for vegetarians
Gileboom is a homestay located in eastern Guilan province; an important aspect of the Guilani cuisine is the abundant use of edible green vegetables that are rich in smell and taste. The use of vegetables and cucurbits in many Guilani foods has made the local food known as a green cuisine. Egg is an important part of Guilani food and culture.
In Gileboom which is also called 'heaven for vegetarians' by its guests, you may easily order a variety of delicious vegetarian cuisines and enjoy their taste and smell. You will find the food recopies though.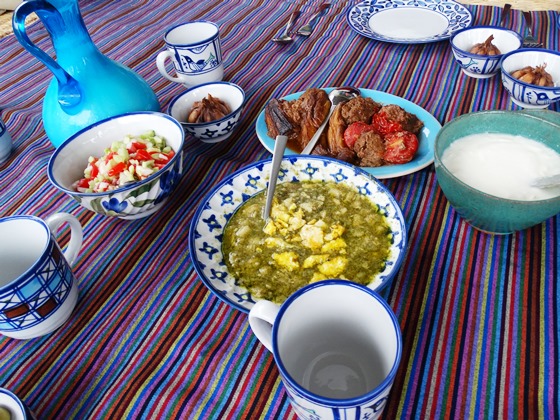 8 Gileboom vegetarian cuisine

    
Bademjan-Torshi (Sour Eggplant)
Panir-Boroshte (Cheese Patties)
Pela-Sar-Tareh (Green Stew over Rice)
Hoolabe without chicken
KooKoo-Farangi (Western Patties)
Baghala-Ghatogh (Bean Stew)
Mirza-Qasemi
Kashk-e-Aab (Whey with water) without meat
For details of ingredients please check this
Check Availability