Eisal-Koo Walking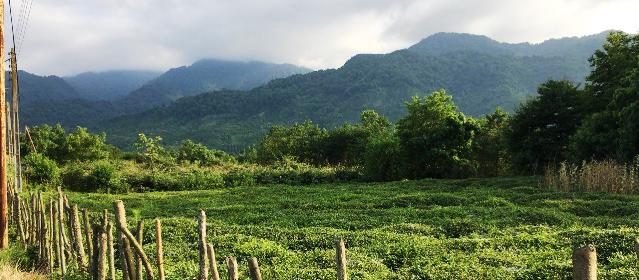 Moving towards the rice fields from Gileboom and passing a short narrow lane, we reach the Sal (water reservoir for rice planting). This place, known as Gishar Park, overlooks the rice paddies which extend all the way to the Caspian Sea. We continue walking along the water reservoirs to reach a sandy road. Tea and kiwi farms as well as a lagoon are located along this road. After a short walk we arrive at a plant nursery where hectares of ornamental plants are grown neatly by the owner. At the end of the road we reach the highway, head to the sandy beach and boating area via Sahel-2 road, Ahowan complex.
On the way back, we visit Nosrati Cafe and a Chadorshab weaving workshop on Ghasem Abad-e Sofla's main entrance before returning to Gileboom, passing the lane next to the football field.
Eisal-Koo is a walking program. The route is 2Km and the duration needed is 2 hours.
For more information about Eisal-Koo walking refer to download section.